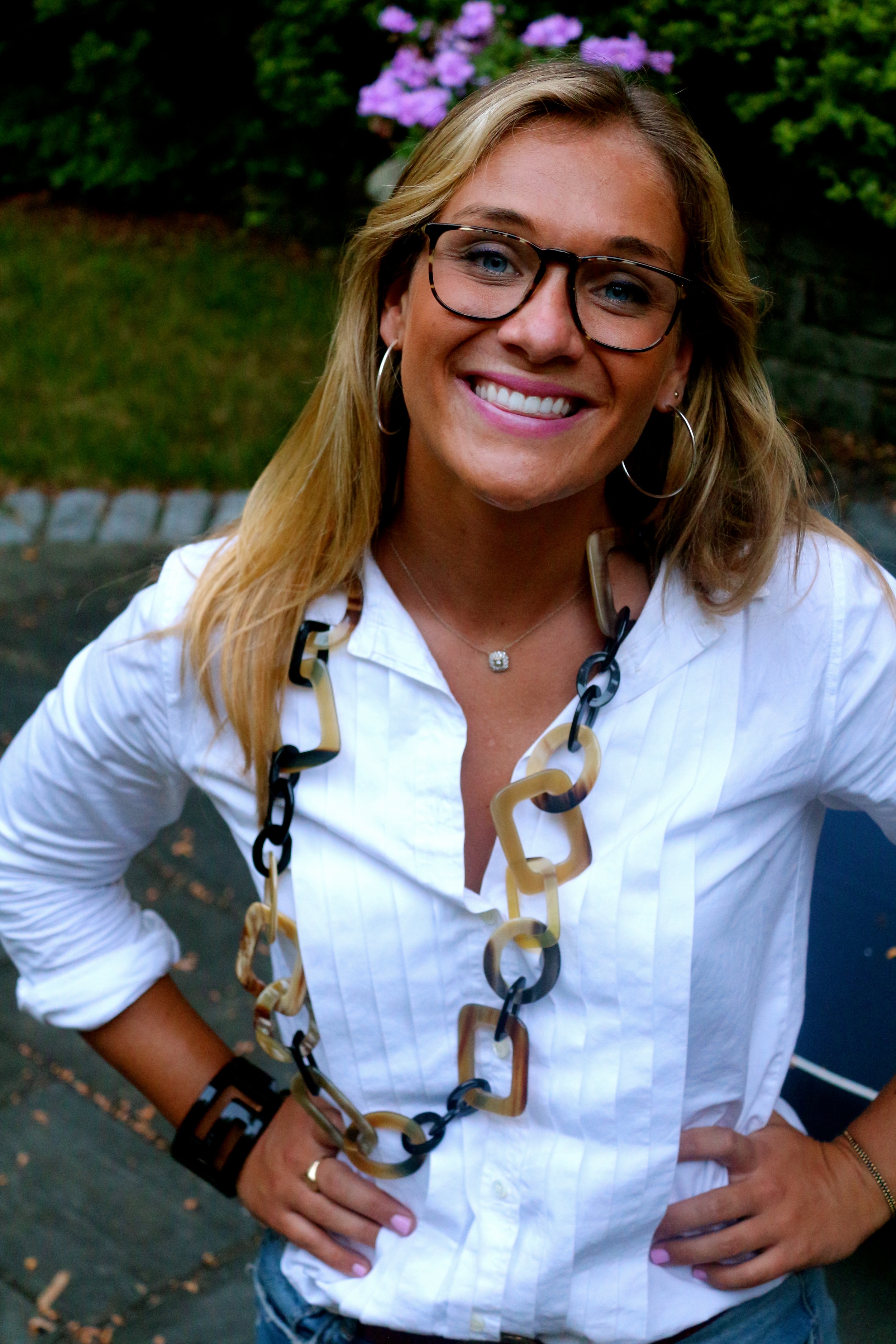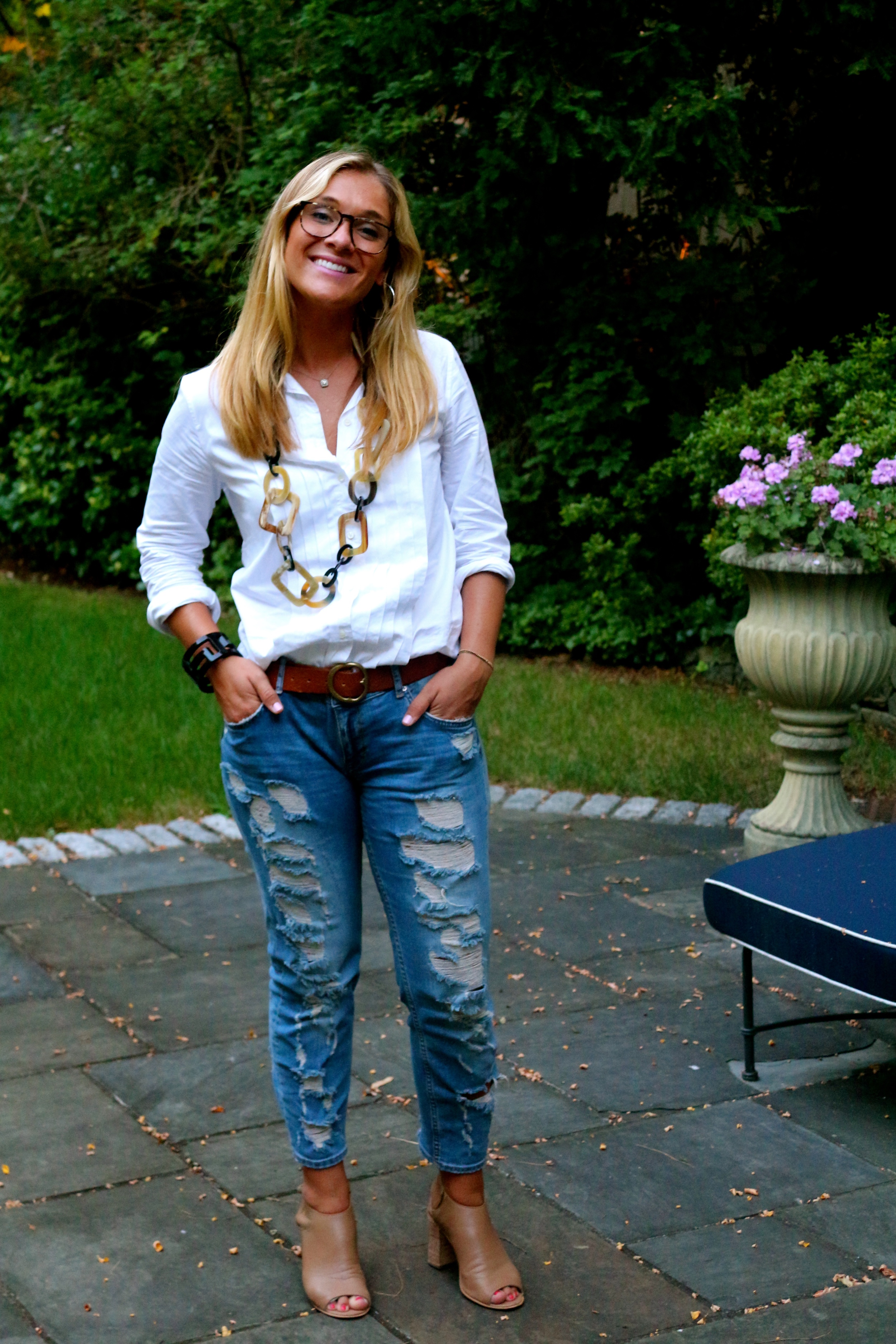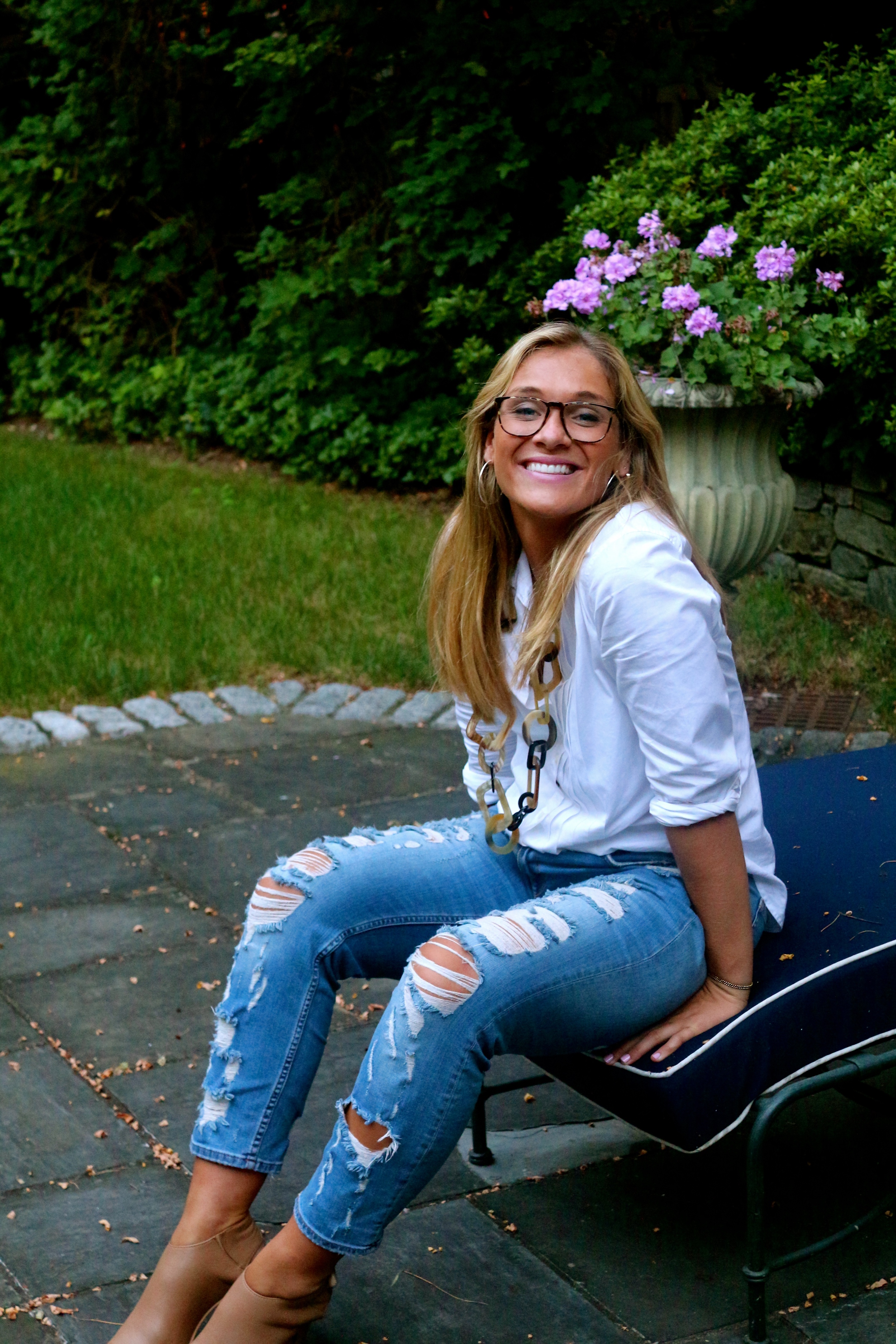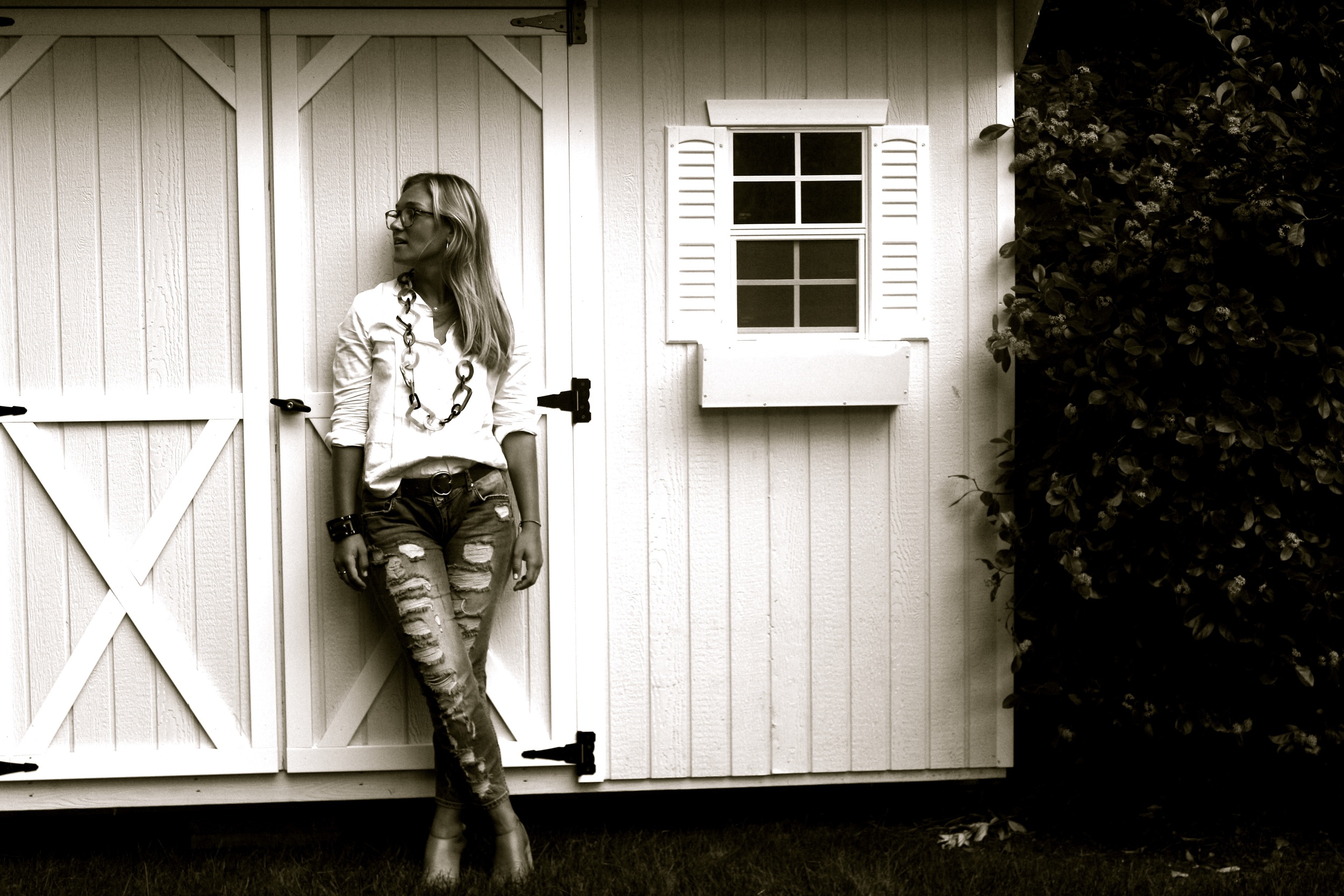 With every new season, old trends return and current trends evolve. As we head into Fall, distressed denim seems to be at the forefront of both old and new. I have always been a fan of a simple skinny jean or jegging and have been reluctant to try different shapes and styles with the concern they wouldn't be flattering for my body (i.e. boyfriend jeans). Nevertheless, always fun to try trends that bring you out of your comfort zone a little bite. In an attempt to find boyfriend jeans that I could wear while traveling abroad, I stumbled across these baggy jeans that aren't quite boyfriend but have the same effect. Because they still have some shape, they aren't as unflattering as boyfriend jeans can sometimes be. And though the rips are somewhat aggressive, you can wear them as a fun beach look, chic European look, or even a little more conservative look with a simple, oversized button down (as pictured).
I am usually a huge fan of color and simple gold jewelry, as I like and feel most comfortable in it. This look, however, was one of my favorites from the summer and something completely out of my usual repertoire. The big staple necklace and cuff were really fun and I used the heels to bring it all together. I also really thought that my Warby Parker glasses were a fun addition and constantly try to remind myself that glasses can also be used to accessorize.
As I head into my second week studying abroad in Italy, I made another unconventional purchase; ripped, light wash, overalls. Stay tuned to see how I style them and combine my desire to be ~European chic~ with my personal style!
Distressed Jeans: Here and Here (pictured above) || White Button Down: Here (oversized), Here and here (short sleeve option - SO cute) || Open Toed Booties: Here (similar) and Here (dressier option) || Warby Parker Glasses (also have AWESOME sunglasses!) || Necklace: Here (similar)